It's here!
Hi Lovely's!
I hope you are all excited for the change of season. I'm sitting here listening to "There She Goes" by The La's and drinking a cup of hot chocolate while I write this post. No other season excites me more than autumn. Of course, it is the beginning of PSL (Pumpkin Spice Latte) Season, but its also the best season to shop!
Here is a list of my favorite fashion trends for the season:
1.Structured Handbags
(Source: Extra Petite)
Jean's blog, Extra Petite, is one of my new favorites!
2. Layered Chokers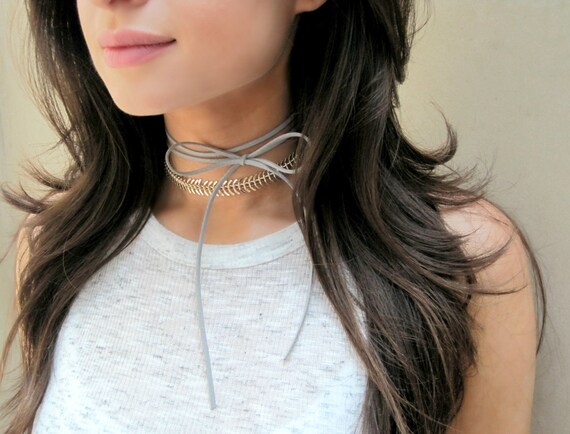 Buy this set on Etsy (PoePoePurses).
P.S. Those bow chokers are going to be a hit this season!
3. Embroidered Bomber Jackets
See original post here.
4. Casual Sneakers (Adidas Originals Campus 2)
See original post here.
I wear these EVERYWHERE!
5. Autumn Themed Makeup
(Source: @ponysmakeup)
6. AND Autumn Hair
This is similar to the color I will be going for this season. I'll post an update about it this month!
(Source)
7. Turtlenecks Under Dresses
So classy, yet comfy. (Source)
8. The Off The Shoulders Look
(Source)
A cute transitional piece for in between weather.
9. Sherpa Lined Denim Jacket
A nod to the 70's, this comfortable alternatives to the basic denim jacket is great for layering.
10. Over-The-Knee Boots
(Source)
Knee high boots are taking Instagram by storm.
11. Minimalist Nail Designs
(Source)
Straight Outta South Korea. Simple, refined, and edgy.
12. The Dad Hat
(Source)
Baseball hats without the baseball team logo. Find ones with a fun saying on them or a simple design like an avocado. These are so cute and easy to pair with just about any outfit.
13. Menswear Inspired
(Source: What the Chung?)
Jamie Chung is #goals in this menswear inspired outfit. I love it from the blazer to the slip on mules.
14. Bow Tie Blouses
(Source)
I love this outfit paired with the plaid tartan skirt. When the weather gets cooler, opt for black tights and booties.
15. And yes – VELVET
(Source)
---
Make sure you're following me on Facebook, Twitter, and Instagram for instant updates on upcoming adventures.