…
Once upon a time…when I was just a few months old my parents took me to see my first Disney movie, Aladdin. Although I have obviously no memory of this experience, the animated picture still holds a special place in my heart.
Since then, I have seen many Disney films. But when the transition between VHS tapes to DVDs began, I realized that it would take a lot of time and money to replace them. To give myself an idea of how many, I came upon a list curated by D23.com (click here for the list). As of 2016, there are 713 Disney feature films in total. This number includes the other franchises they have since acquired over the years.
I was shocked! Going through the list, I realized just how many I had either never seen or realized were created by Disney. And so I promised to myself that I, as the self-proclaimed Disney-nerd that I am, would watch every single one.
…
Join me as I work my way through 80 years of Disney film history. I will be posting weekly updates about my progress as well as my thoughts about each picture. It's sure to be magical!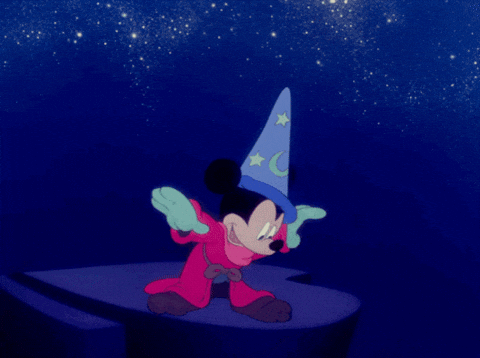 ---
Make sure you're following me on Facebook, Twitter, and Instagram for instant updates.